7 steps to prevent and repair water damage in your roof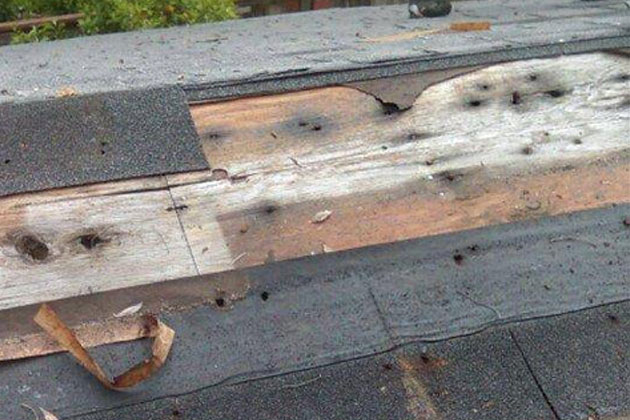 Unlike a dripping faucet, a leaking roof might be an invitation for a disaster. You have to make sure that you arrest the leak in time or else you will face extra costs that are simply hard to bear. So here is a quick 7-step guide to help you prevent and repair water damage in your roof.
1. Check your roof regularly
Checking your roof regularly helps get you the right conditions for roof longevity. Inspect your roof by taking a look at the corners and edges of your flashing, attic, and gutters.
2. Fix or replace broken shingles
Roof Repair in Flower Mound TX can help you identify the cause of water damage. Sometimes a major cause is broken or dented shingles. So when you spot these, you must replace these faulty shingles if you want to avoid the cost of roof replacement.
3. Check plant overgrowth near your roof
Do not let plants grow close to your roof as they lead to moisture build up and debris that blocks free flow of water.
4. Seal the leakage with appropriate tools
Wherever you spot a dripping area, you are to act quickly and get it fixed by a professional Roofing Contractors in Flower Mound TX. A stitch in time will definitely save you nine.
5. Dry out the spot
Appropriate heat application can fix a wet spot and prevent it from ruining your roof. When you hire a professional, you get top-class service with modern equipment.
6. Patch the spot
The ideal fix for water damage is applying patches to the rot. Plug the leak with a fixing solution after removing the rot.
7. Get experts on board
The value of a professional for fixing your roof cannot be stressed enough. They bring quality and transparency to the process and save you time and money as well.
If you want to ensure that your roof stands the test of weather, you must follow these steps.
Flower Mound Roofing Pro Company is just a call away for all your roof repairing needs.