Common Gutter Problems That You Shouldn't Ignore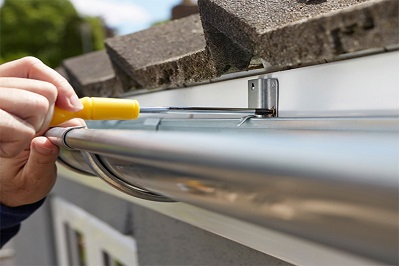 A regular checkup of your house can spring up a lot of surprises. Gutter issues are the most common among these surprises. But before these issues become a nuisance, you must know what you are up against. So here's a quick guide to stay prepared for gutter issues. Read on.
Inadequate Water Flow
This is a common problem which leads to clogged gutters. The flow of water will help push out the waste material. But when there is insufficient water, debris and waste accumulate in one place. This will let you know what spots need cleaning up.
Leakage
If there is leakage from one gutter, then it will disturb the whole draining system of the house. That is the point where you need Flower Mound Gutter Repair. Avail a repair service quickly or the damages can magnify.
Improper Positioning
Gutters are required to be built on a certain place according to the pipe fitting. Flower Mound Gutter Installation services include the right positioning. The pitch needs to be flat and above the ground area. Underground pipes may also need checking to prevent problems.
Cleanliness
This is the most important thing which you need to do frequently. Every season, debris and horticulture waste can block gutters. If a heavy rainstorm hits, your gutter is done for. So regular cleaning can help keep blockage at bay.
Not Seeking Professional Help
In many cases to save money we try to install it ourselves without taking professional help. It requires certain measurements to be placed according to the water flow. Overall, if you overlook minor problems, a professional fix can go a long way.
Flower Mound Roofing Pro Company builds a certain checkpoint which will help in solving gutter issues quickly. They will use quality products which will last long and fit your budget. Call and discuss with them.